You are previewing:

Trnava region (travel guide)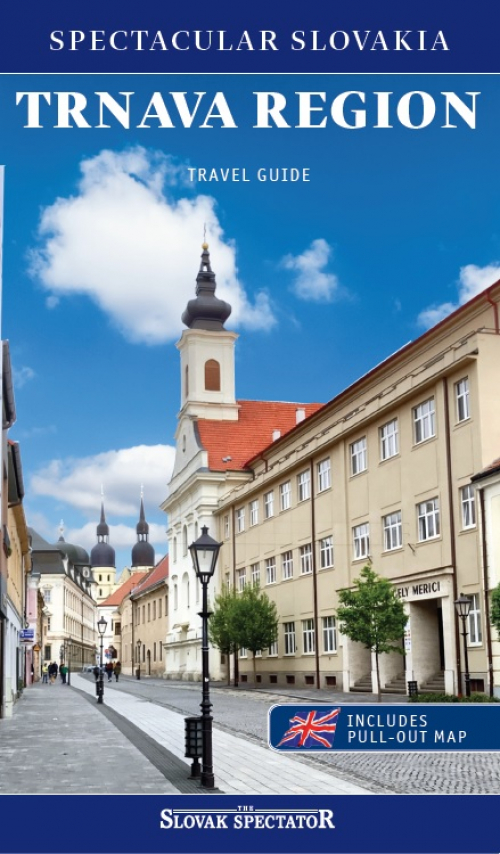 Trnava region (travel guide)
Unearth the spectacular splendours of "Little Rome".
| | |
| --- | --- |
| ISBN | 9788089988037 |
| Year of publication | 2019 |
| Page count | 88 |
| Publisher | The Rock - The Slovak Spectator |
| Language | |
| Width | 5.39 in (137 mm) |
| Height | 8.86 in (225 mm) |
| Depth | 0.2 in (5 mm) |
| Weight | 0.437 lb (198 g) |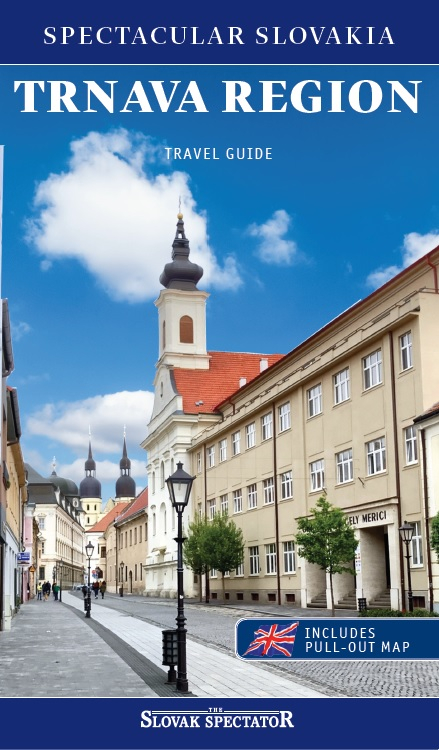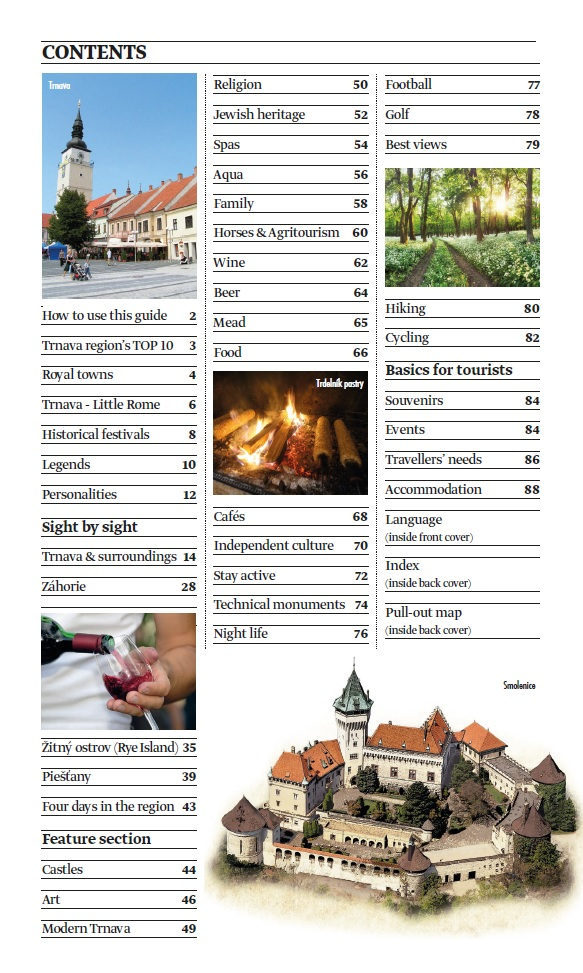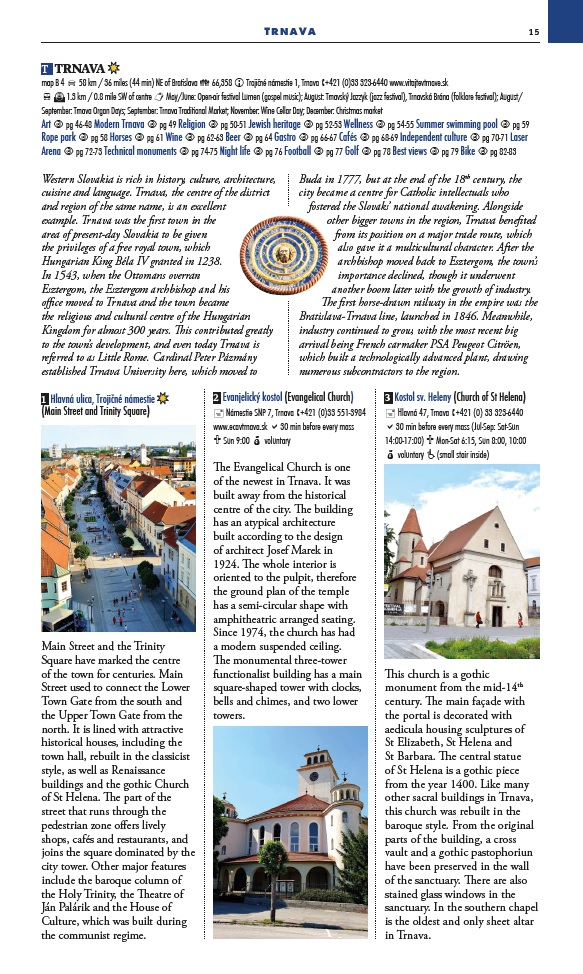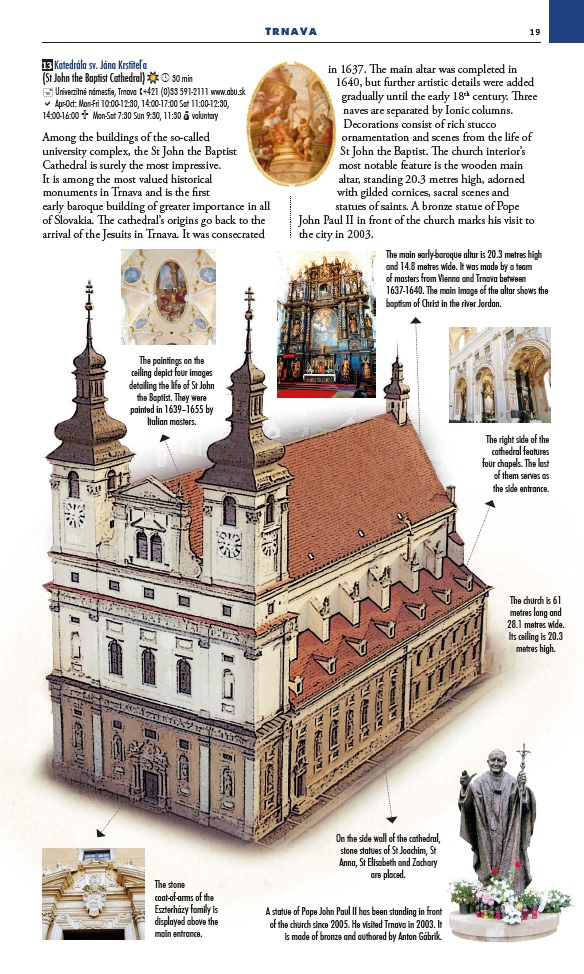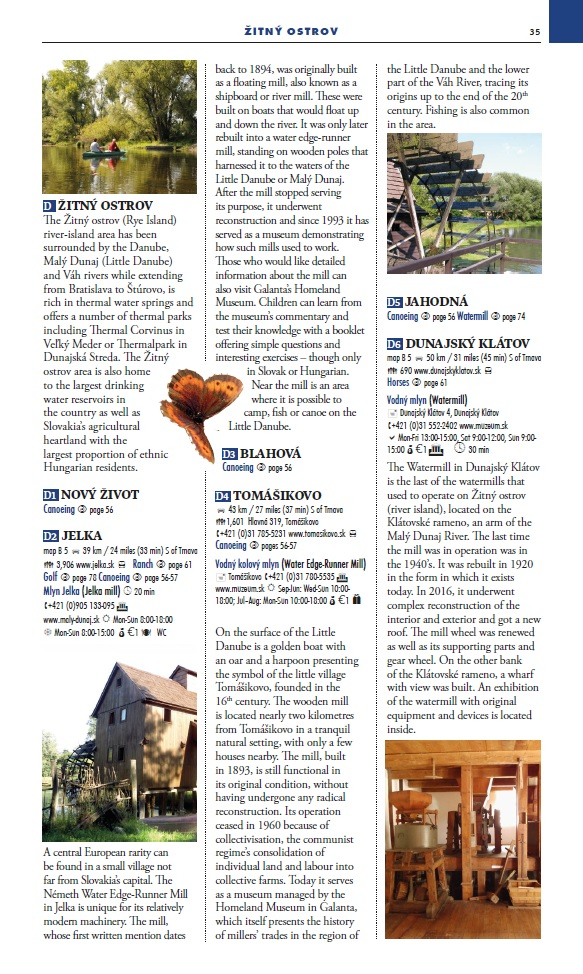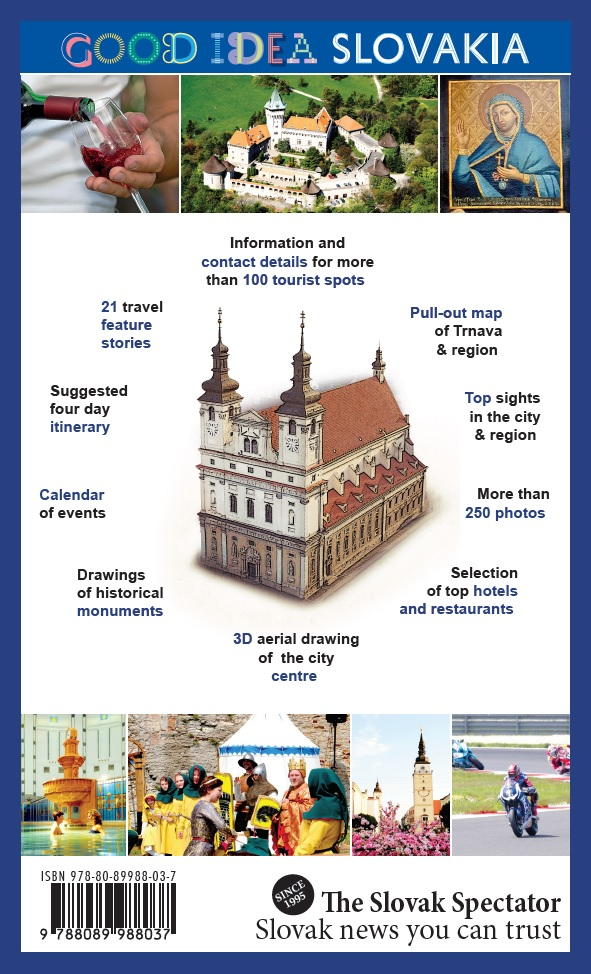 Trnava region (travel guide)
Unearth the spectacular splendours of "Little Rome".
Twenty-seven spires, their tips gracing the skyline above Trnava, form the impressive sight that greets visitors to the city, aptly nicknamed "Little Rome". Trnava, however, is not just a region teeming with churches; with viewpoints, mead and skalický trdelník aplenty, it's as diverse as it is scenic.
This detailed, English-language travel guide on the Trnava Region will introduce you to the religious Trnava, as well as the modern and unusual Trnava.
For your convenience and enjoyment, this pocket-sized traveller's must-have includes:
3D animations, more than 250 photographs & illustrations
practical information on landmarks
23 feature stories (topics such as art, religion, beer, mead and unsual Trnava)
a folding map
a list of upcoming events
Join us as we traverse the sloping meadows and lush forests of Sobotištská pätnástka to commemorate the end of World War II, soak our tired bodies in brewery Sandorf in Prievaly's boozy beer bath, and gorge ourselves on Trnava's traditional delicacies, immortal in their deliciousness.
With this guide in hand, you're sure to find that "Little Rome" is larger than life and ready to welcome you with open arms (and mead)!
Show more
| | |
| --- | --- |
| ISBN | 9788089988037 |
| Year of publication | 2019 |
| Page count | 88 |
| Publisher | The Rock - The Slovak Spectator |
| Language | |
| Width | 5.39 in (137 mm) |
| Height | 8.86 in (225 mm) |
| Depth | 0.2 in (5 mm) |
| Weight | 0.437 lb (198 g) |