You are previewing:

Žilina Region (travel guide/bedeker)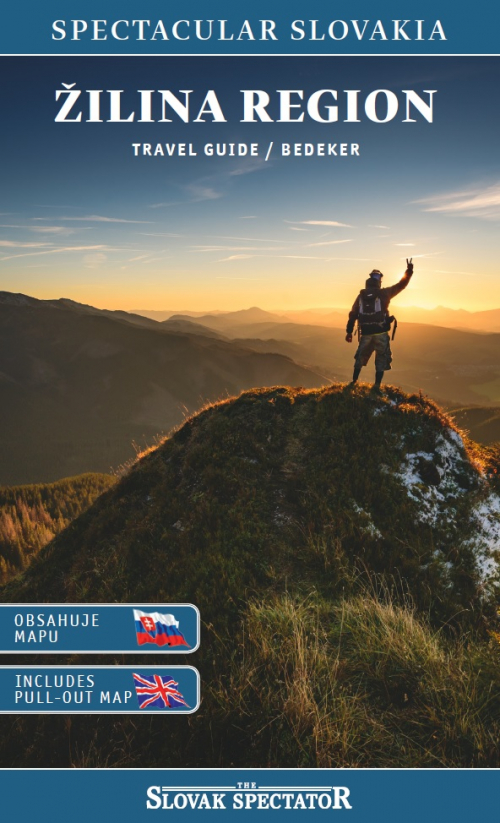 Žilina Region (travel guide/bedeker)
Region of folklore, national parks and modern attractions.
| | |
| --- | --- |
| ISBN | 9788089988068 |
| Year of publication | 2019 |
| Page count | 112 |
| Publisher | The Rock - The Slovak Spectator |
| Language | + |
| Width | 5.39 in (137 mm) |
| Height | 8.86 in (225 mm) |
| Depth | 0.24 in (6 mm) |
| Weight | 0.472 lb (214 g) |
Other travel guides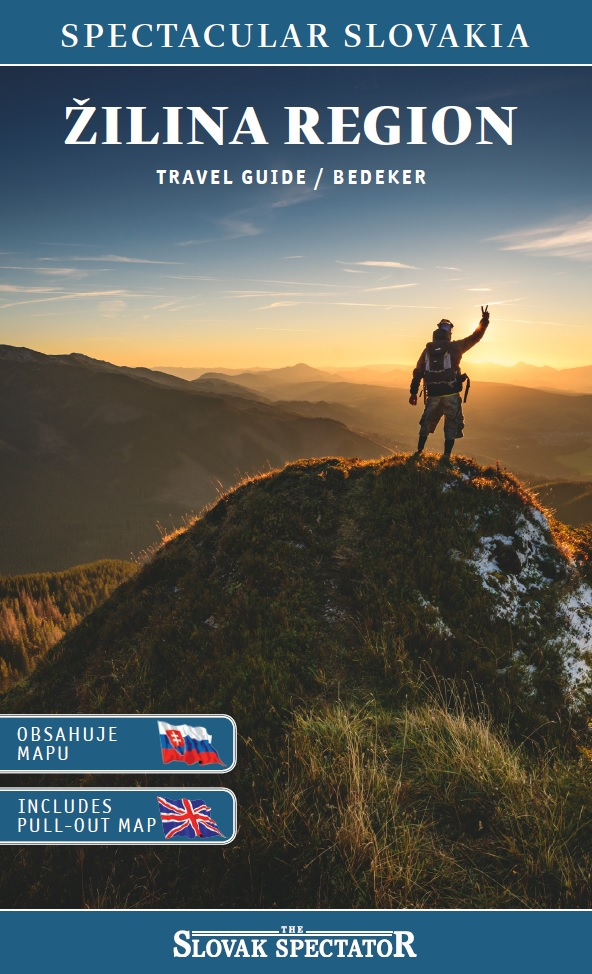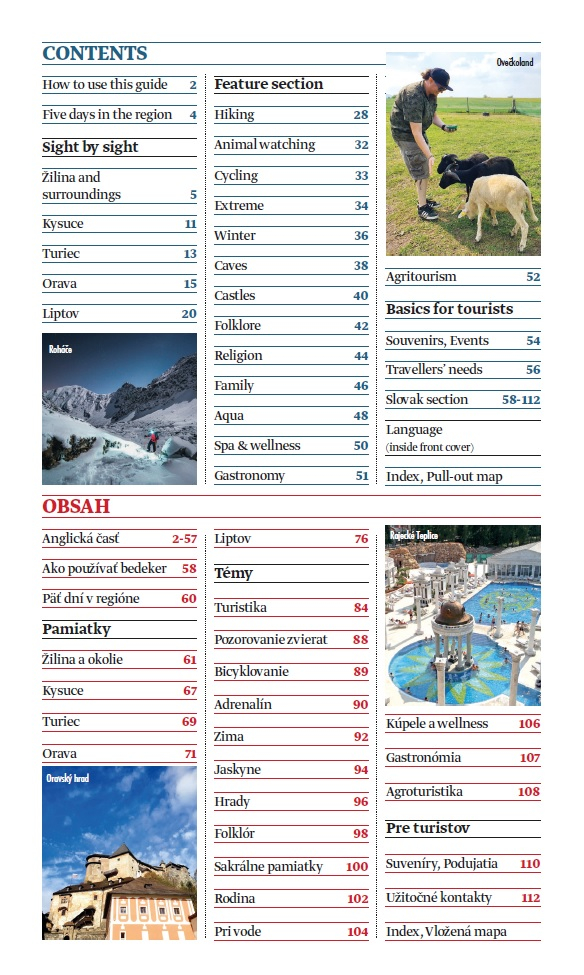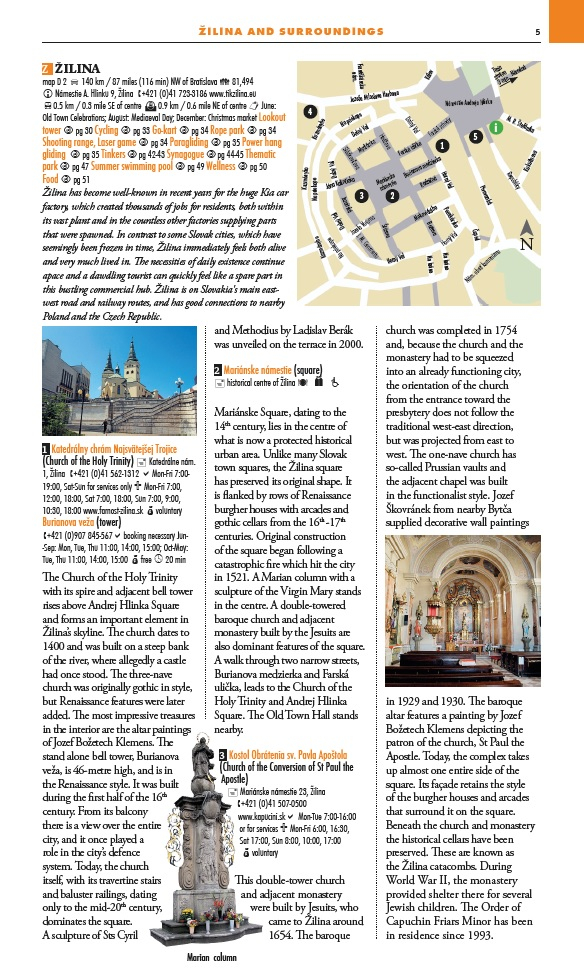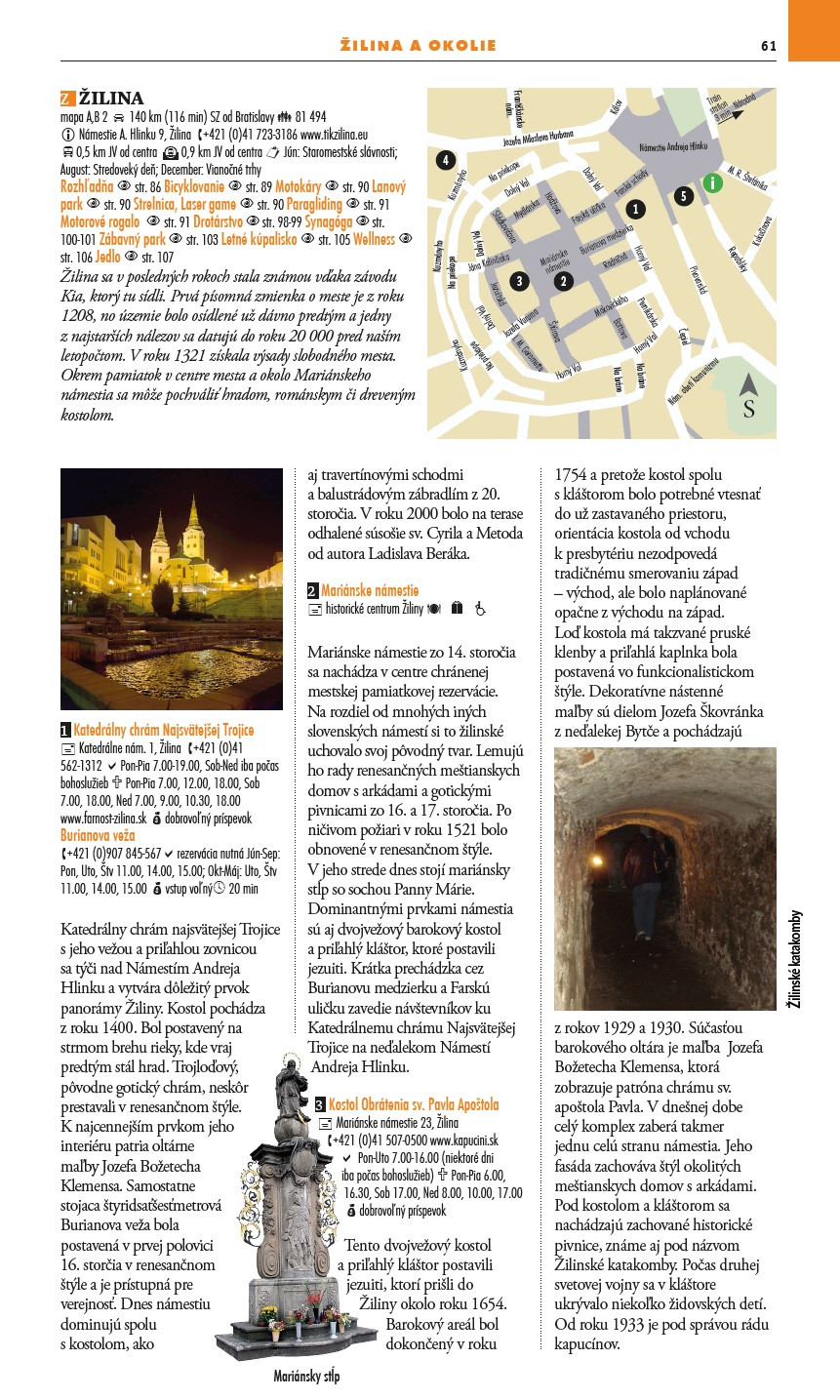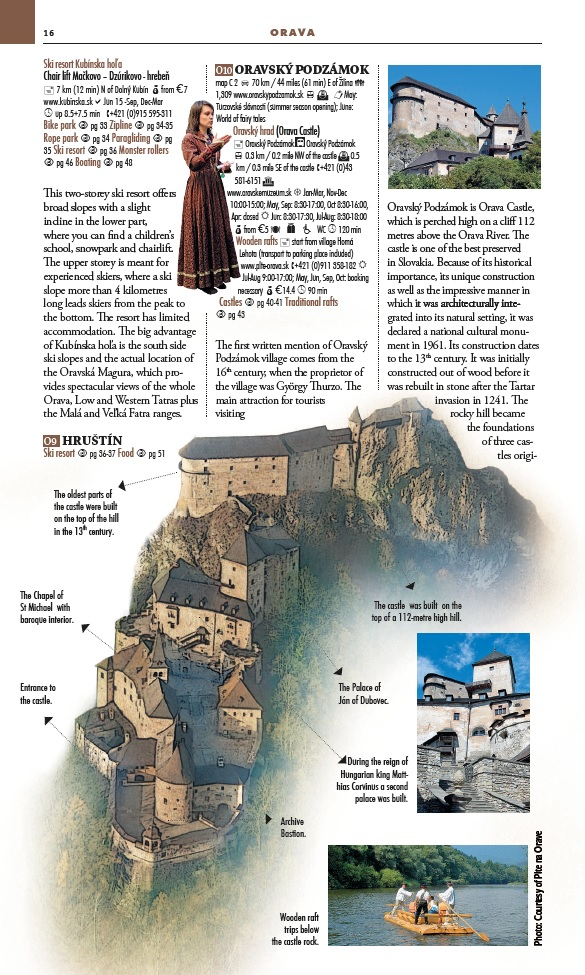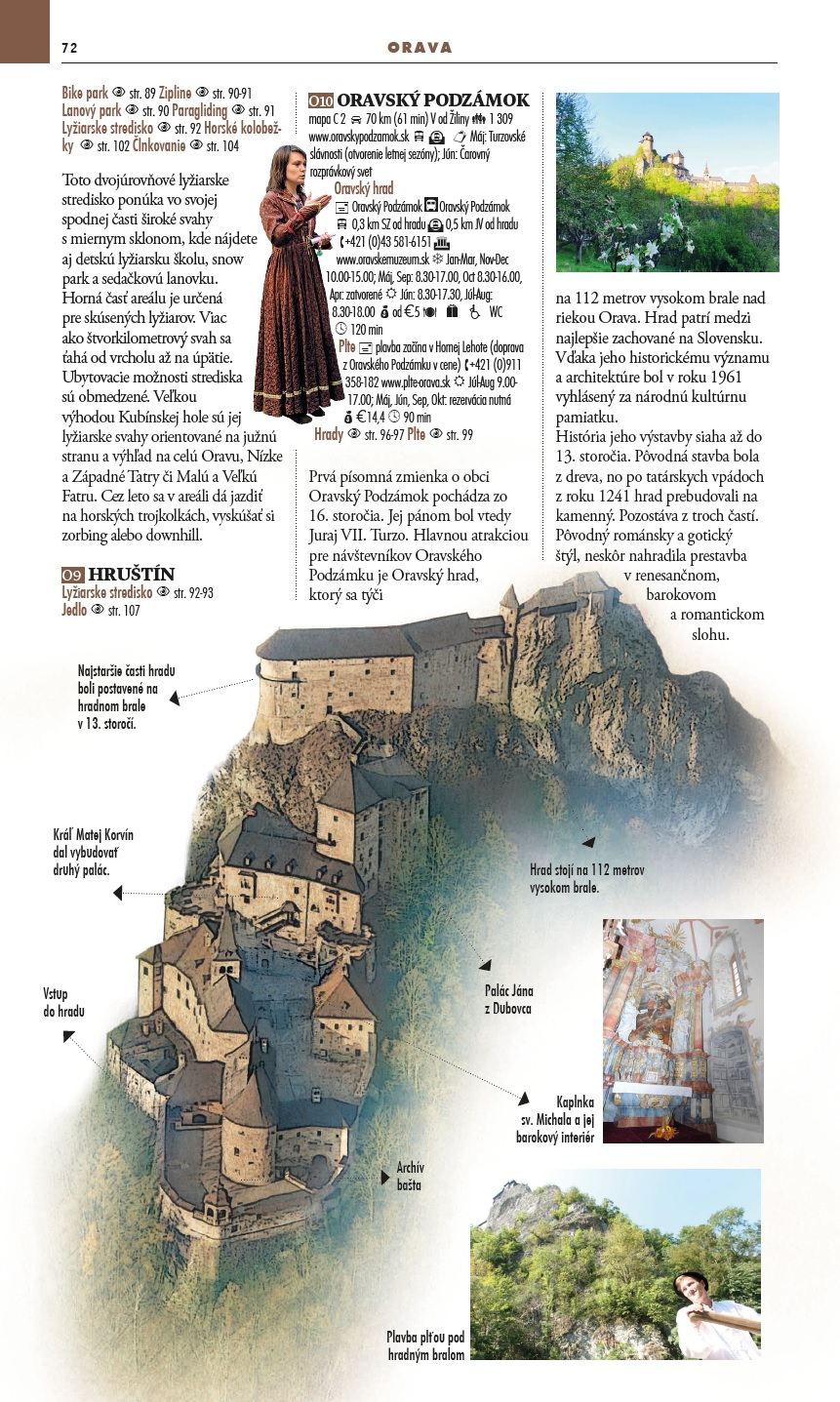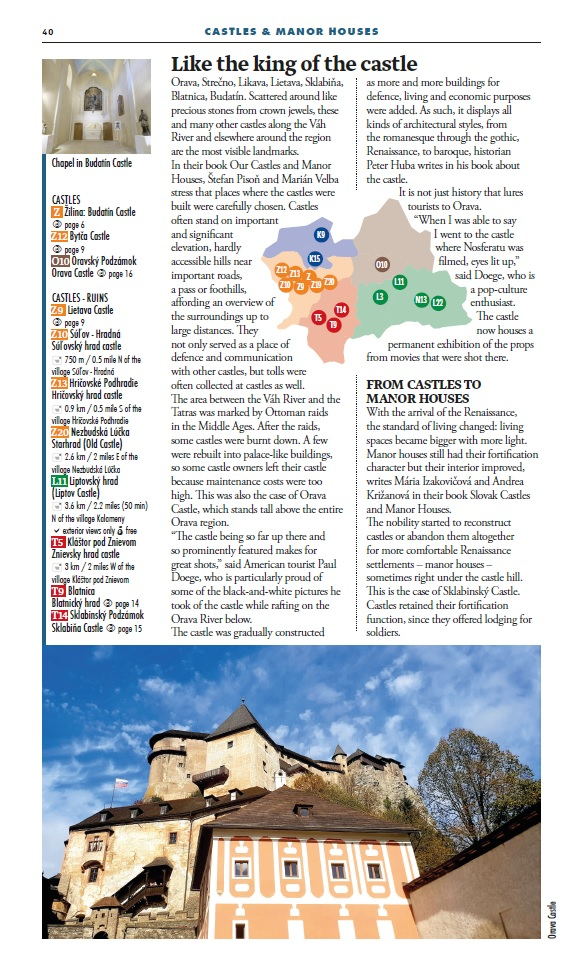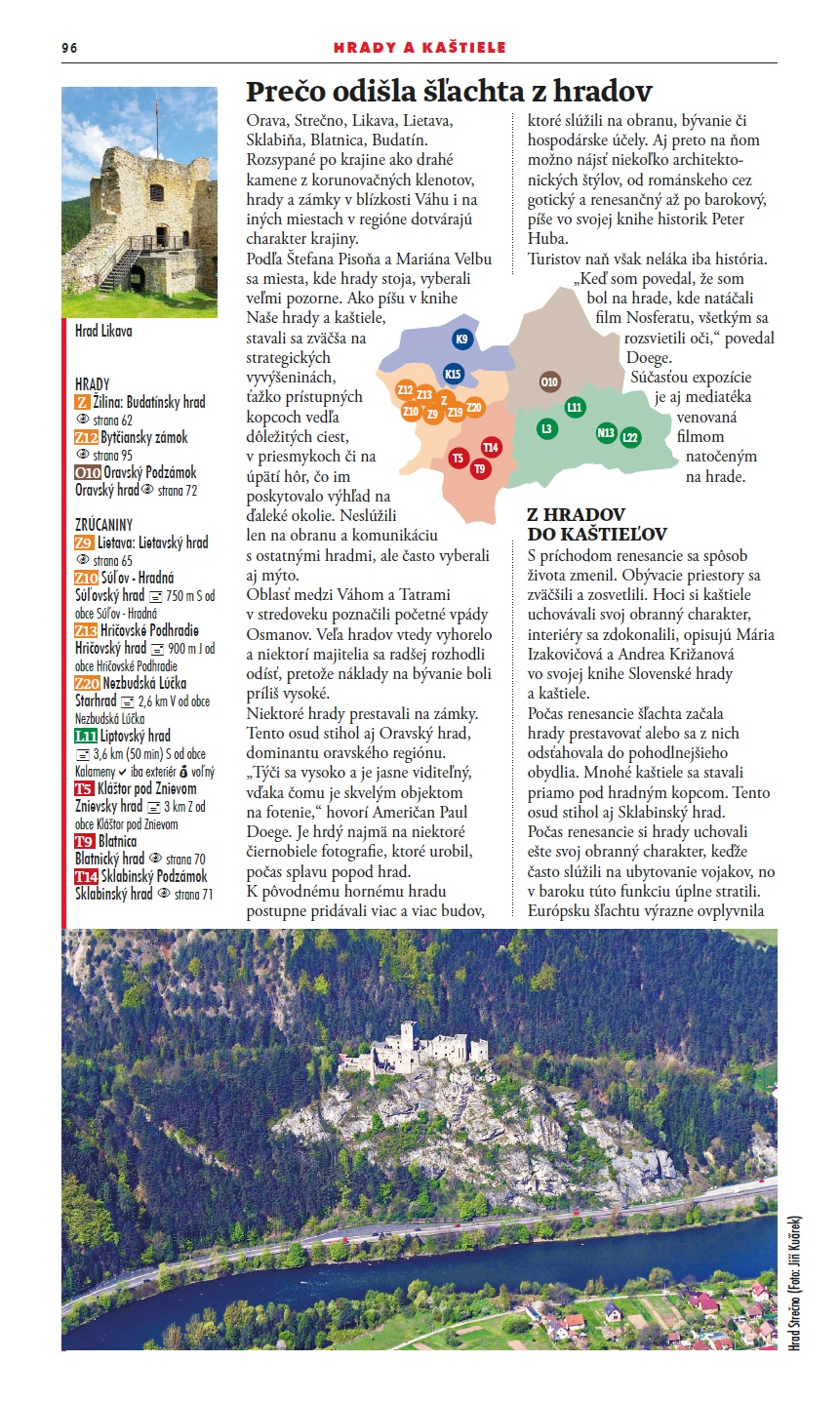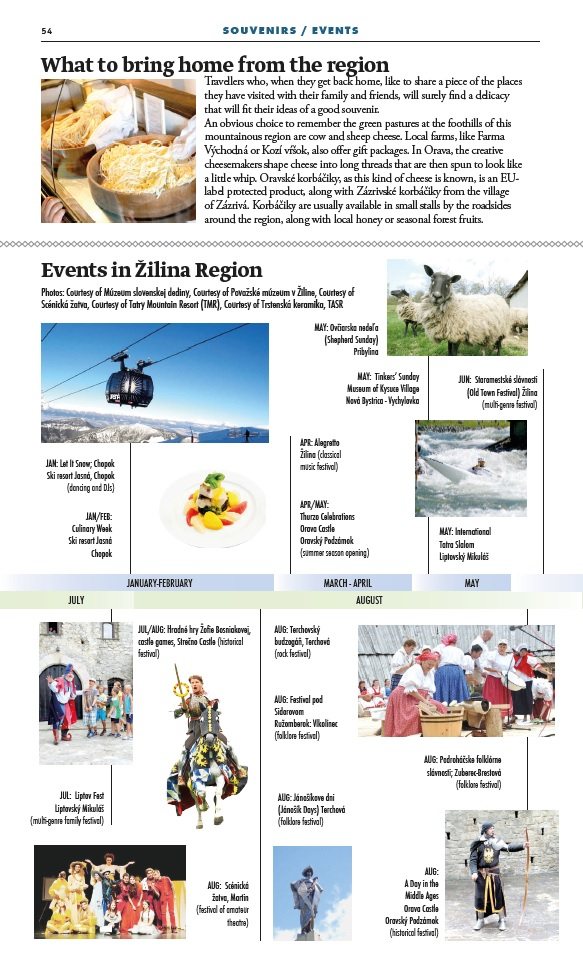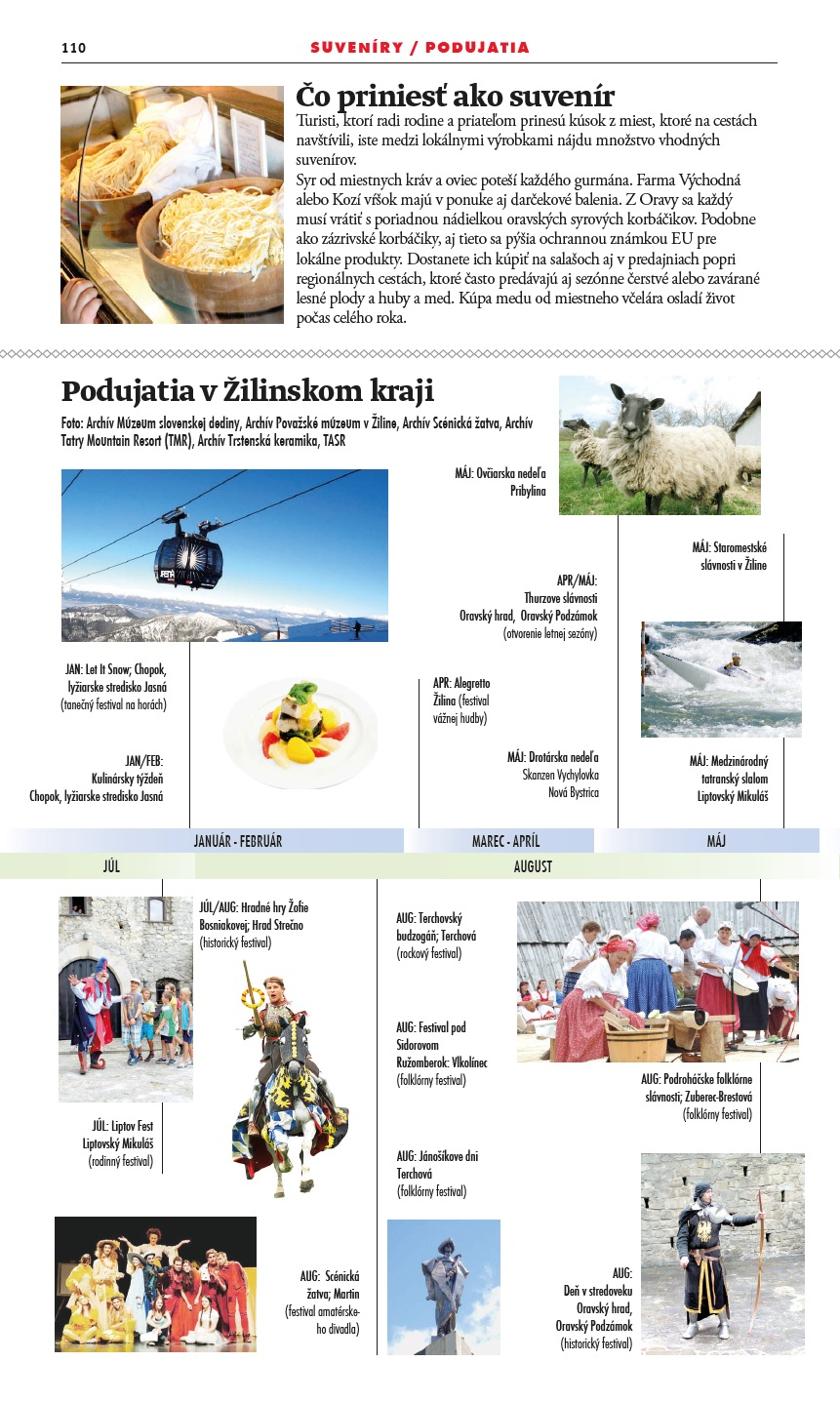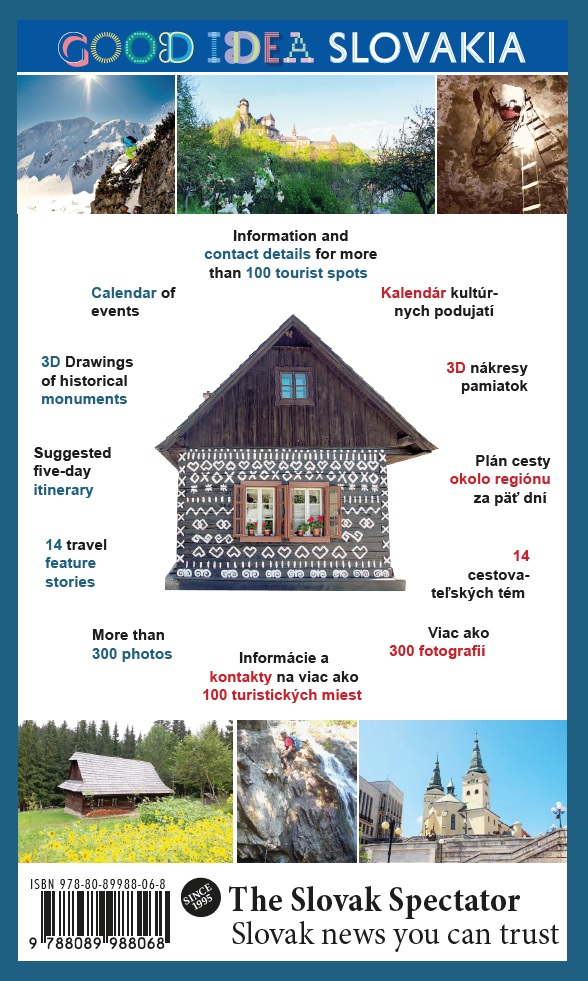 Žilina Region (travel guide/bedeker)
Region of folklore, national parks and modern attractions.
Sprawling with majestic mountains, mystical caves and cultural hubs, Žilina Region is a vital piece of the puzzle of Slovakia. It is the birthplace of the Slovak language and famous (or infamous to some) highway robber Juraj Jánošík. Housed within its picturesque borders are many national cultural institutions along with the priceless gifts of Mother Nature.
Visitors young and old can soak their troubles away in a natural jacuzzi in Liptovský Ján, marvel at the rare wonders of Demänovská Ice Cave or get their ski fix at Jasná, the largest ski centre in Slovakia.
This compact, bilingual guide is jam-packed with a wealth of information, including:
3D drawings of historical monuments
a suggested five-day itinerary
14 travel feature stories
a calendar of events
more than 300 photos
contact details for more than 100 tourist spots
In Žilina Region, you can savour the national dish of bryndzové halušky in its truest form, explore a legendary giant's home, or, if you're feeling especially indulgent, bathe in gold at Zlaté Kúpele (the Golden Spa) in Turčianske Teplice. However, if your purse strings are not flexible enough for a spa day fit for a monarch, do not fear! With our trusty, pocket-sized travel guide in tow, your trip through the spectacular Žilina Region is sure to be golden.
Show more
| | |
| --- | --- |
| ISBN | 9788089988068 |
| Year of publication | 2019 |
| Page count | 112 |
| Publisher | The Rock - The Slovak Spectator |
| Language | + |
| Width | 5.39 in (137 mm) |
| Height | 8.86 in (225 mm) |
| Depth | 0.24 in (6 mm) |
| Weight | 0.472 lb (214 g) |